Custom Hellfire Hockey Club Jersey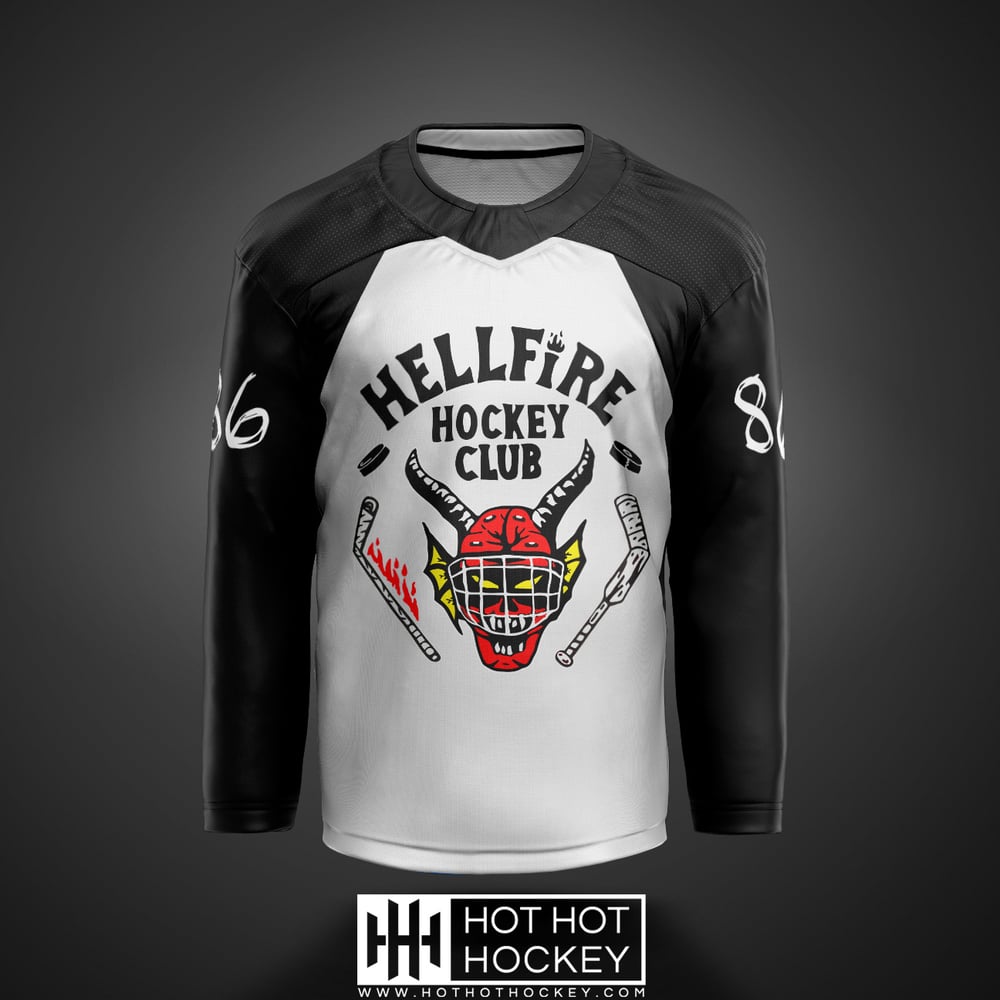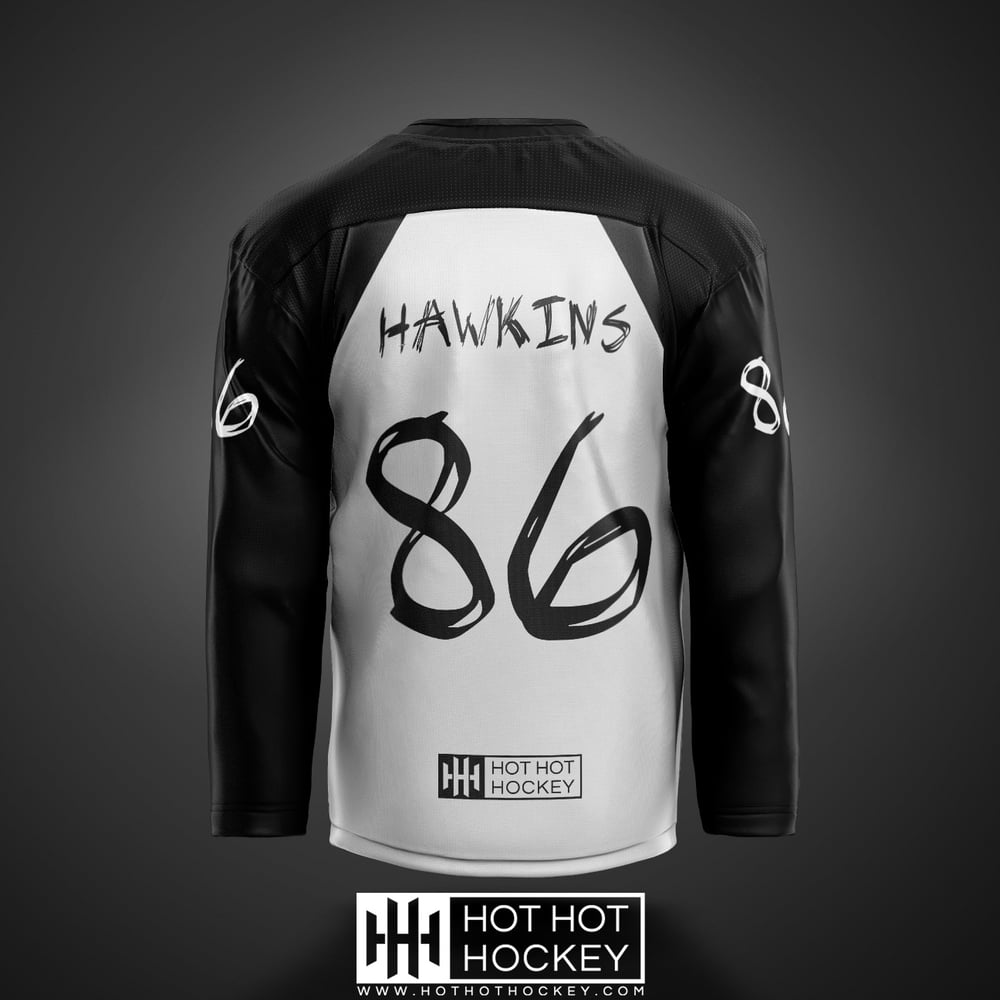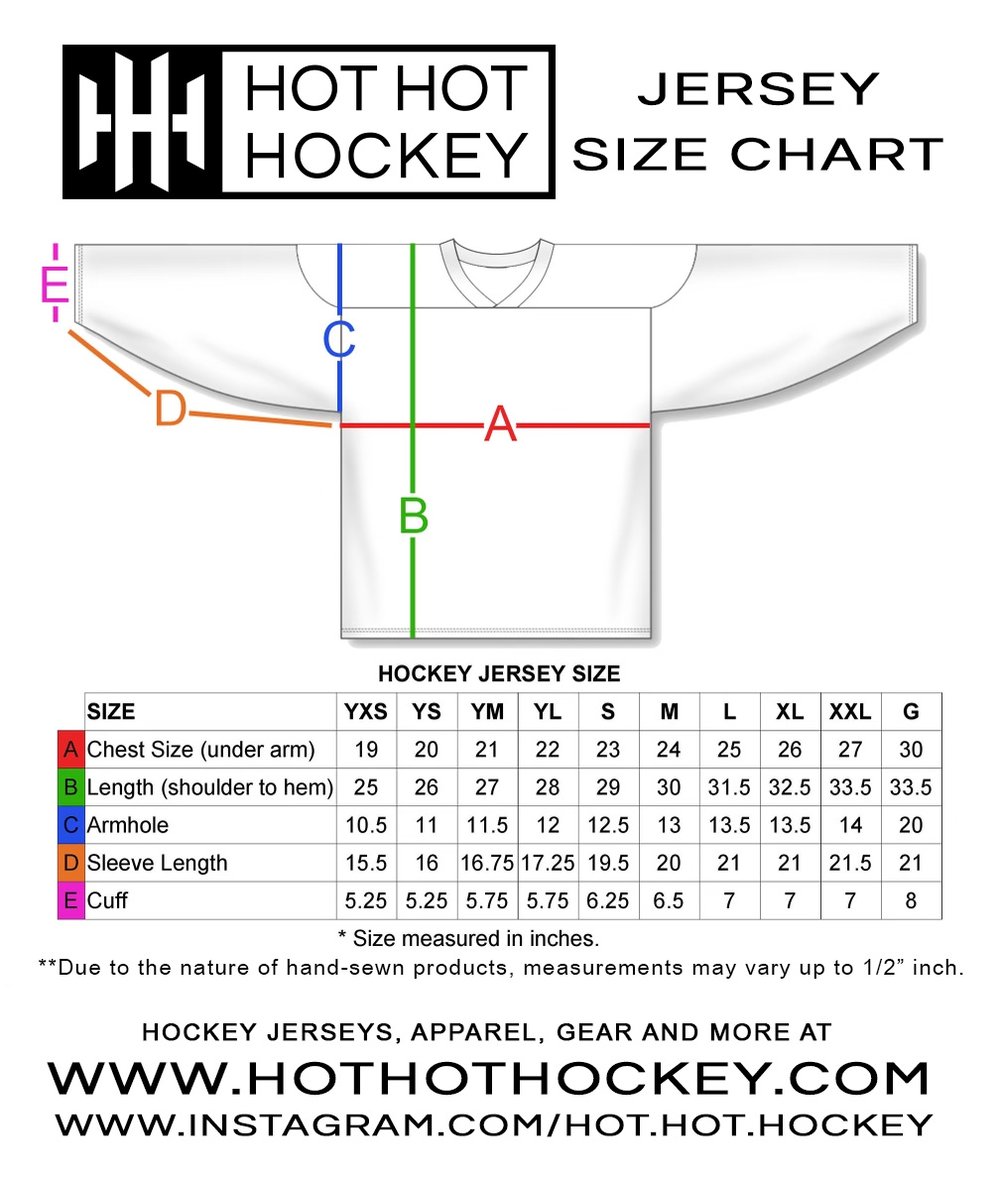 Join the club with this Hellfire Hockey Club team jersey. Completely customized with your name and jersey number! Email your custom nameplate name and jersey number that you would like on your jersey to [email protected] or you can use the Contact Form under the Info tab. Please include your order number in the subject line.
The jersey is made with 100% breathable, moisture wicking polyester fabric material to help keep you cool and dry on the hockey rink. Full sublimation print jersey with brilliant colors on Hot Hot Hockey's DryCoolFlow fabric.
*Please note this jersey will come with a standard V-neck style collar, not the one shown in the photo. Design and images within the jersey design may vary slightly in size and location.
Both Ice and Roller versions of this jersey come with double reinforced elbows. Only the Ice hockey version comes with double reinforced shoulders. The ice hockey version comes with our standard (medium) weight DryCoolFlow fabric to give you a traditional ice hockey feel, while wicking away moisture. The roller hockey version of this jersey is made with our Ultra Lightweight DryCoolFlow fabric material to keep you super cool on the rink with lots of breathability.
For this item, please allow 4-6 weeks for delivery. For team orders, please email [email protected] for bulk pricing when you order at least 10 jerseys.